State-of-the-art solutions for port terminals
Ports
We supply tailored solutions for handling materials at ports, according to the environmental conditions and local regulations of the projects location, providing equipment for ship loading and unloading as well as any other additional requirement as stacking/reclaiming/conveying systems, always adapting our solutions to the requirements of each of our customers.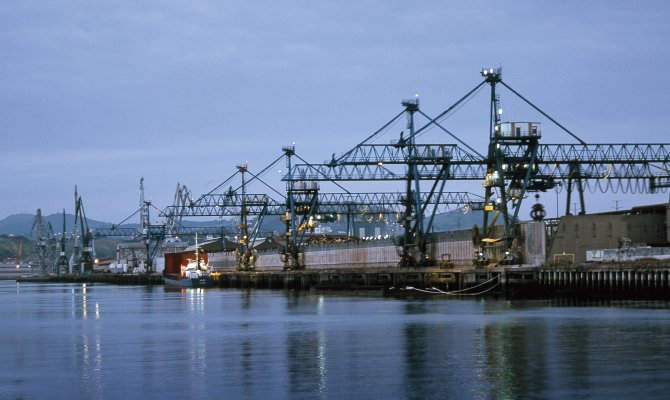 What we do
We provide equipment for new port facilities as well as integrated into existing port installations, with the aim of simplify, improve and optimize the logistic processes required by our customers. Our installations assure a safe and efficient way to convey and handle bulk materials, grains, minerals, fertilisers, bagged material as well as containers at port terminals, improving the conveying and handling processes and reducing ships loading and unloading times, always with respect to the environment.
Our scope of supply
Includes eco-hoppers, truck and train unloading systems, long distance conveying systems, stockyard machinery, storage facilities, rail mounted and mobile shiploaders, ship to shore (STS) cranes,
rail mounted yard gantry (RMG) and rubber tyred gantry (RTG) cranes as well as combined cranes for the handling of containers and pallets, including the required ancillary equipment.