The project
Cartagena's refinery expansion
Cartagena's refinery expansion
Repsol, one the largest energy and petrochemical companies in the world and the largest in Spain, performed the expansion and revamping of its Cartagena's refinery, in order to increase the capacity production and modernize the process and utility units of the plant.
In this superb project, the largest industrial investment ever made in Spain to date, TAIM WESER designed, manufactured and supplied the complete petroleum coke handling system for the new Delayer Coker Unit (DCU) and the complete equipment for the Sulphur Recovery Unit (SRU).
The scope of supply included the coker crane, conveying system, stockyard machinery and truck loading station for petroleum coke and sulphur of the facility.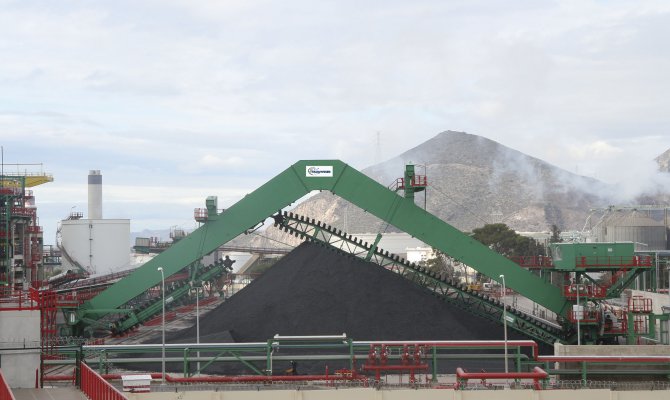 The Challenge Achieved
With this expansion project, REPSOL achieved a significantly increase of plant's production, the improving of sulphur removal to reduce emissions and turn the facility into one of the refineries with largest conversion capacities of the world.
The project figures
Material
Petroleum coke and sulphur
Stacking capacity
500 tph - 40 tph
Reclaiming capacity
600 tph – 500 tph
The project gallery