The project
Hidrosogamoso hydroelectric power plant project
Hidrosogamoso hydroelectric power plant project
TAIM WESER, together with its technology partner in Colombia, IMOCOM, supplied 2 large capacity bridge cranes for the Hidrosogamoso hydroelectric power plant project, which consisted of the construction of a large dam in north-western Colombia, performed by the Colombian energy company ISAGEN. The Sogamoso power plant counts with an installed capacity of 820 MW and and it is the fourth largest hydroelectric plant in the country.
These bridge cranes, installed in the underground powerhouse of the dam, have a capacity of 332 tons with an overall span length of 22.1 m between tracks and are the largest bridge cranes that have ever been manufactured in Colombia.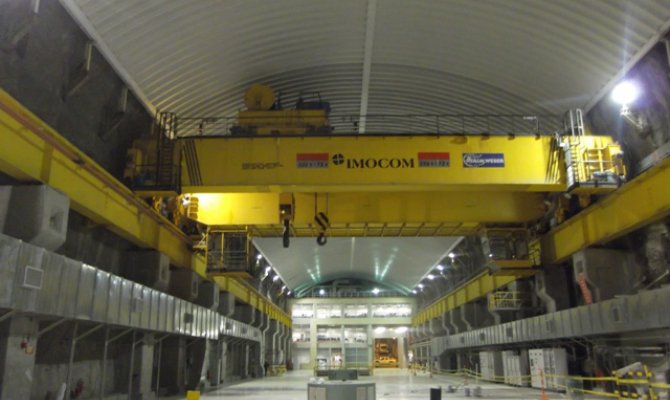 The Challenge Achieved
The development of this type of equipment requires very high engineering and manufacturing capacities, which only a few companies in the world possess, including TAIM WESER.
The supply of large capacity cranes in hydroelectric projects, especially for the lifting of the turbines and generators in the machine room, is an important market for TAIM WESER in this part of the world.
The project figures
Lifting capacity
332 / 72 t
The project gallery