The project
Modernization of Galati's steel plant project
Modernization of Galati's steel plant project
ArcelorMittal Galati selected TAIM WESER to design, manufacture and supply a state-of-the-art overhead heavy duty crane for the Steel Melting Shop (S.M.S.) of the plant.
The supply included a bridge crane with 4 beams, with a main lifting capacity of 300 ton and auxiliary lifting capacity of 100 ton to perform the furnace charging and the handling of the transfer trolleys.
This new crane replaces an existing one and the project's scope of supply also included the replacement of the old support beams and the power supply system.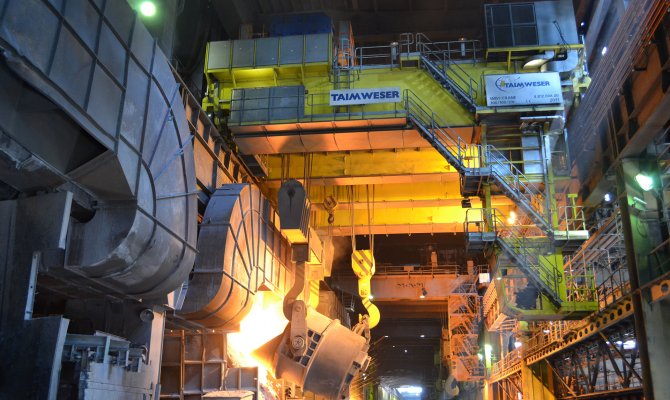 The Challenge Achieved
Working conditions are very demanding, with ambient temperature oscillations between -20º C and maximum of + 50º C, and internal exposure to temperatures that can reach 1,500 º C. That is why the crane was designed in accordance with the most demanding parameters of the FEM standards, with classifications A8, E8 and M8, and always under the standards required by the customer.
The project gallery