The project
Garzweiler opencast mine
Garzweiler opencast mine
RWE Power is Germany's biggest power producer and a leading player in the extraction of energy raw materials. Their core business consists of low-cost, environmentally sound, safe and reliable generation of electricity and heat as well as fossil fuel extraction.
One of RWE's production sites is the lignite mine of Garzweiler II, where 35 million tonnes of lignite are extracted every year. The material is transported afterwards to the Neurath and Niederaussem power stations to generate electricity.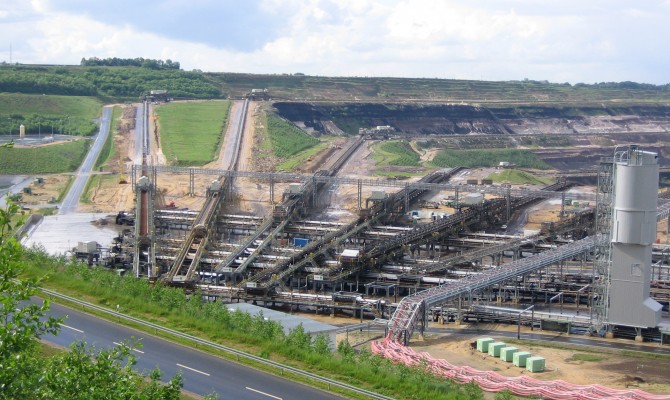 The Challenge Achieved
In the revamping and expansion project of the mine, RWE awarded to TAIM WESER the supply of the conveying system for the lignite handling.
The scope of supply included 8 new conveyor lines, new shuttle head and return station, modification of existing shuttle heads and existing return stations and relocation of shuttle heads and return stations
The project figures
Conveying capacity
35.000 tph
The project gallery