The project
Tobene project
Tobene project
ICS is the largest producer of phosphate fertilizers in Sub-Saharan Africa and has the biggest industrial complex in Senegal, with three sites in operation. One of the sites is the Taiba mine, located around 100 Km. of Dakar, which counts with extensive reserves of high quality phosphate.
In the expansion project of this mine, TAIM WESER carried out the design, manufacture, supply and assembly of a conveying system for the transport of phosphate and sterile material.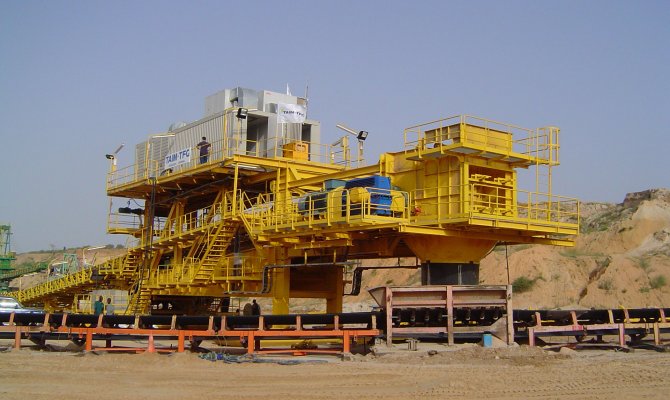 The Challenge Achieved
The scope of supply included a shiftable conveying system with a remarkable capacity of 12.600 tph and a length of 2,000 m. in a single section.
The whole installation was designed to work in the harsh conditions of the place, with maximum temperatures close to 40º and relative humidity of 100%.
The project figures
Conveying capacity
12.600 tph
The project gallery