The project
ARDCU Project Antipinsky Refinery
ARDCU Project Antipinsky Refinery
The company CJSC Antipinsky Refinery performed the Atmospheric Residue Deep Conversion Unit (ARDCU) project, an upgrade of its refinery to increase the refining capacity and improve the quality of oil products to comply with Euro-5 standards.
TAIM WESER's equipment is addressed to the Delayed Coker Unit (DCU) and the enclosed coke storage of the plant. The scope of supply consisted of the design, manufacture, supply and commissioning of a turnkey petroleum coke handling facility that includes a semi-gantry bucket crane, a coke crusher package and the coke shipping area handling system for conveying, storing, reclaiming and loading of the material into train wagons.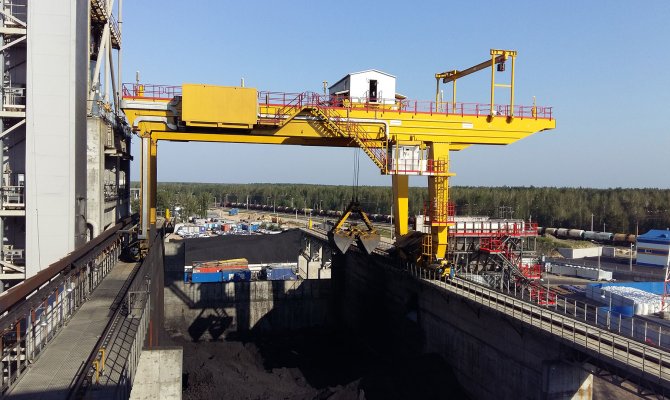 The Challenge Achieved
The equipment supplied works in a wide range of temperatures, from -50 º C to +38 º C and the material to be handled is green petroleum coke, an abrasiveness and corrosive material. For those reasons, all the machinery was properly designed and protected to deal with the hard environmental conditions of the plant.
The project figures
Conveying capacity
350 tph
Coker crane capacity
20 ton
The project gallery