The project
Bayovar port terminal
Bayovar port terminal
The Bayovar phosphate plant in Sechura (Piura) is one the largest phosphate production facilities in South America. Its port terminal is located 4 kilometres from the production plant, from where belt conveyors takes the raw material to be loaded into ships.
In this project, TAIM WESER supplied a fully automated facility that includes the belt conveying system and a shiploader to convey and load phosphate into ships from 20,000 to 75,000 DWT capacity.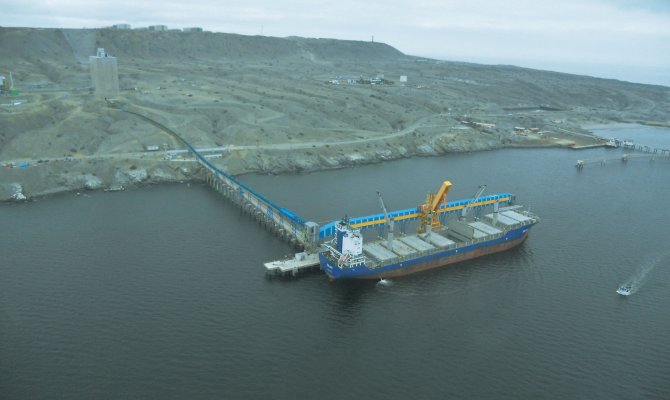 The Challenge Achieved
This new port terminal contributed to increase the export capacity of phosphoric rock mineral, the raw material used to make fertilizers mainly. One of the main challenges faced by TAIM WESER was the need to build the project from the ground up, in a desert environment and with no existing port facilities.
The project figures
Loading capacity
3.500 tph
The project gallery