The project
Ipatinga steel complex revamping project
Ipatinga steel complex revamping project
Brazilian company USIMINAS, one of the largest producers of steel in the Americas, awarded TAIM WESER the development of a new heavy duty crane to replace an existing equipment for its steel making shop in Ipatinga.
TAIM WESER's scope of supply included the design, manufacture and commissioning of a highly engineered EOT crane, designed to handle heavy loads with high accuracy, attending to customer requirements. This crane has a four girders and two trolleys structure, with a 260 ton main hoist mechanism placed on the principal trolley and a 40 ton auxiliary hoist mechanism placed on the auxiliary trolley.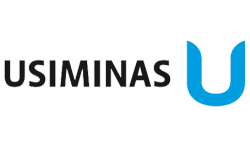 We really appreciate the cooperation between our companies and we hope that we can achieve new professional challenges together in the near future.
The project gallery