The project
Staudinger power plant expansion
Staudinger power plant expansion
The Staudinger power plant in Grosskrotzenburg is one of the most powerful power plant sites in Germany and the largest conventional power plant in Hessen.
In the power plant expansion, TAIM WESER got the order for the supply of a new storage, handling and conveying system to supply coal to the existing as well as the new power generation block.
In this project, TAIM WESER's scope of supply included a train unloading station, equipped with a wagon thawing unit, a conveying system composed of 20 conveyors, including feeding and discharging conveyors to the circular storages, belt transfer towers, belt bridges, a distributing tower, weighing systems, dedusting systems and fire detection and fighting system.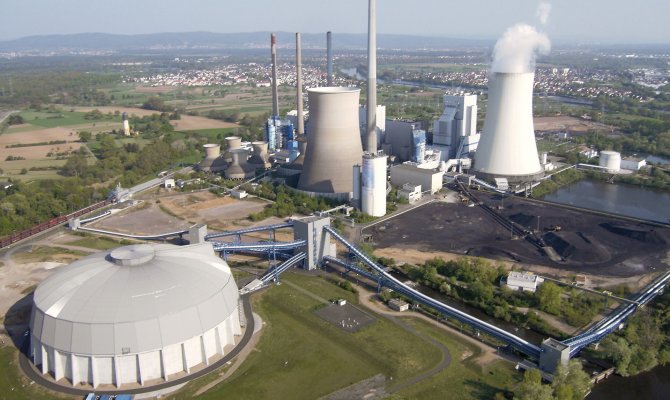 The Challenge Achieved
With this installation entrusted to TAIM WESER, Staudinger power plant counts with the most modern coal handling facilities following all up to date environmental and technical state of the art requirements.
The project figures
Conveying capacity
1.000 – 2.000 tph
Conveyors belt width
1.200 mm - 1.600 mm
Distributing tower
built space approx. 16000 m³
The project gallery