The project
New installation for mechanization of grain feeding and handling at Huelva's Port
New installation for mechanization of grain feeding and handling at Huelva's Port
Terminal Marítima de Huelva (TMH) is a leading stevedoring Spanish company and consignee of ships, which provides agency services, loading and unloading of ships, warehouses and auxiliary services to maritime transport
TMH trusted in TAIM WESER for the supply of a new grain reception, handling and conveying installation for the Huelva's port terminal. The scope of supply includes a rail-mounted ecological mobile hopper to feed the conveying system, which is composed by 7 conveyor belts, two of them fitted with a tripper, and 5 transfer towers, to transport the material to the warehouses.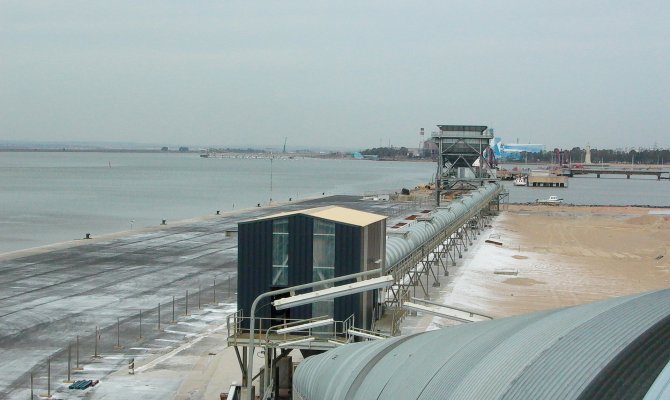 The Challenge Achieved
With this new installation TMH has modernized Huelva's port facilities, increasing its technological competitiveness, being one of the main bulk ports in South Europe and an important strategic commercial spot.
The project figures
Conveying capacity
2.000 tph
Year of commissioning
2008
The project gallery