The project
Cranes revamping at Hunstman Tioxide plant
Cranes revamping at Hunstman Tioxide plant
Huntsman Tioxide, now Venator, is a leading global chemical company dedicated to the development and manufacture of titanium dioxide (TiO2) pigments and performance additives.
In the revamping project of the 2 bridge cranes located in the building B of the plant for titanium dioxide production, Hunstman Tioxide trusted in TAIM WESER for the tailor made design, supply and commissioning of the cranes revamping and modernization works.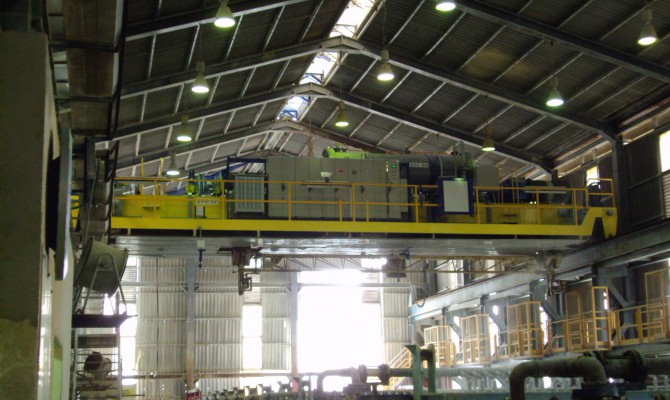 The Challenge Achieved
The project developed by TAIM WESER included the mechanical revamping, with the replacement of translation and lifting mechanisms, the electrical revamping, including the complete replacement of the electrical equipment as well as the automation which consisted of the installation of an external control post to the crane, located at ground level, for the remotely control and command of the cranes, installation of automatic positioning systems through encoders and installation of wireless communication systems.
The project figures
Lifting capacity
25 ton + 25 ton
The project gallery