The project
Sangan Iron Ore Mine project
Sangan Iron Ore Mine project
The company SAZEHAYE SANATIYE AZARAN Co. as EPC Contractor of the pelletizing plants located in Sangan Iron Ore site (Khorasan), awarded to TAIM WESER the supply of 2 luffable and slewable bucket wheel stacker-reclaimer machines to be installed in Sangan I and Sangan II pelletizing plants, and whose end users will be Sangan Iron Mine Project and Esfahan's Mobarakeh Steel company respectively.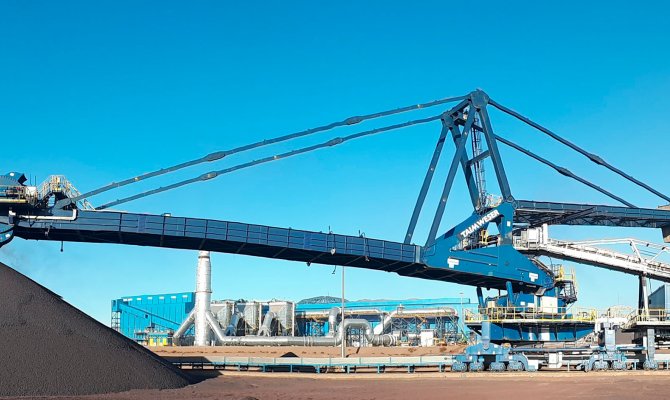 The Challenge achieved
The machines are designed to withstand the windy conditions of the pelletizing plant, with more than 100 Km/h wind speed. The capacity of Pelletizing Plants are 5 MTPY. The project is currently under full operation.
The project figures
Reclaiming capacity
2.000 tph
The project gallery