Reliable handling systems for the cement industry
Cement
We provide the cement industry with customized solutions and specialized services and technology for the conveying, handling, storage and loading out of raw materials additives and fuels, like limestone, gypsum, bauxite, clinker, coal clay and pyrites.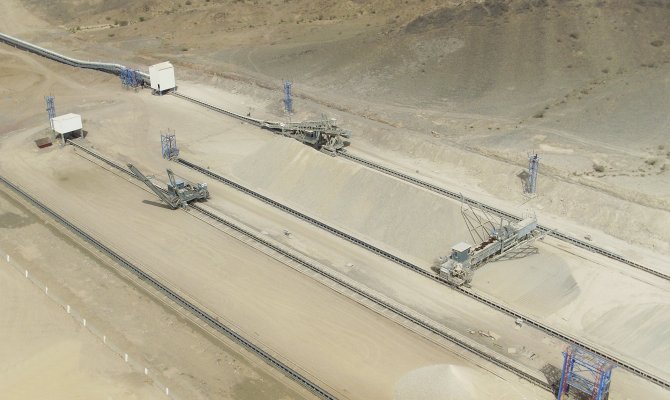 What we do
Given its importance in the plant operation, the equipment supplied by TAIM WESER in these projects is designed and manufactured according to the criteria and guidelines set by the highest international standards, in order to ensure maximum productivity operational and energy efficiency, complete safety and highest environmental standards.
Our scope of supply
Reliable and high performance handling systems
Our scope of supply includes reliable and high performance conveying systems, stockyard machinery, train and truck loaders and unloaders, shiploaders and ship-unloaders as well as EOT and gantry grabbing cranes, to handle a wide range of configurations and capacities.
From individual specialized equipment to complete tailored installations
We supply from individual specialized equipment to complete tailored installations, which make up all of the main elements and ancillary equipment, providing our clients with a turnkey solution to meet all their needs.