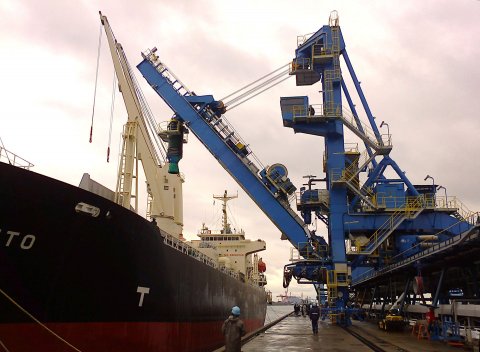 Loading systems are one of the key components in the materials export chain and also constitute a significant proportion of the installation's capital investment.
At TAIM WESER we count with almost 120 years of experience in the development of tailor made solutions for the loading of bulk materials, adapted to pre-existing facilities or to new installations, always providing the best response to our customers needs and requirements within the framework of the industrial sectors that require this type of equipment, such as energy, port, mining, oil & gas, steel and cement sectors.
We specialize in the supply of train and truck loading stations as well as several types of shiploaders, going from rubber tyred mobile shiploaders, rail mounted shiploaders, fixed ones, slewable, luffable and furnished with telescopic chutes, dust-free equipment and ancillary equipment for iron ore, coal, petroleum coke, phosphate, grain, fertilizer and other minerals.