The project
Phoenix project (first stage)
Phoenix project (first stage)
ICL, worldwide leader in the production of fertilizers and sixth larger producer of potash in the world, through its Spanish affiliate ICL IBERIA, previously known as Iberpotash S.A., developed the Phoenix project consisting of the expansion and upgrading of the ICL's industrial facilities.
TAIM WESER contributed to the development of the first stage of this great project, located at Cabanasses mine, near Barcelona (Spain), through a tailor made design, manufacture and supply of the underground belt conveyors system for potash handling inside the mine, increasing the conveying capacity of the installation.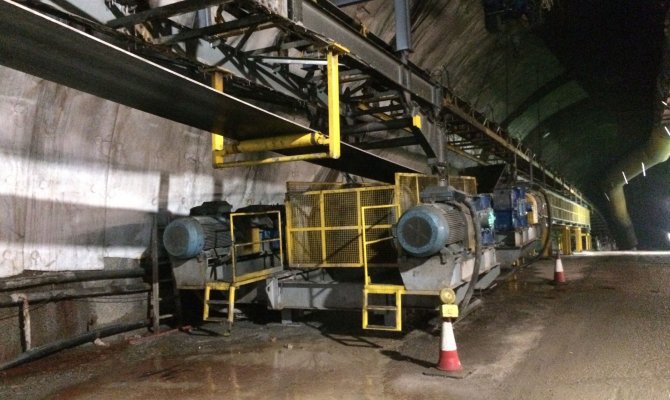 The Challenge Achieved
TAIM WESER has been present in a significant number of ICL projects during the more than 40 years fruitful mutual cooperation, started in 1972, having supplied a wide range of equipment for potash handling and conveying, including belt conveyor systems (mine, transfer and ramp), trippers, hoists, transfer stuffs, drive heads and loop take ups to ICL-Iberpotash facilities located at Llobregat's basin.
The project figures
Conveying capacity
1.200 tph
Installed power
800 kW (4 x 200)
The project gallery