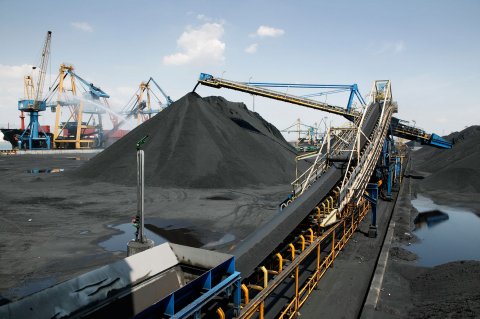 Continuous industrial growth throughout the last century has enhanced the need for raw materials handling on a global scale. These materials, starting from their geological origin, passing through the various process industries as well as land and sea transport, have created demanding requirements in the bulk materials handling industry.
We have a wide experience in the supply of tailored solutions according to the conditions and requirements of the customers. Our equipment can be installed in new materials handling facilities as well as integrated into existing installations, with the aim of facilitate, improve and optimize the logistic process required by our customers.
Our scope of supply includes all types of reclaimers –portal, bridge, frontal, cantilever, circular-, fixed or travelling stackers, combined bucket wheel stacker reclaimers, circular and longitudinal stockpiles, either open or covered, kidney stackers as well as train and truck loading stations.
This wide range of products allow us to provide customized solutions according to our customer's requirements, depending on the type of material to be handled, purpose of the facility, local regulations and environmental conditions of the site where the project is located, in order to ensure a safe and efficient way to handle materials, optimizing the conveying and handling processes and minimizing loading and unloading times, always with the maximum efficiency and environmental awareness.