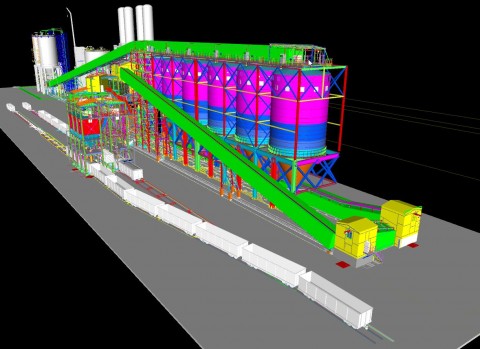 Despite the difficult situation due to the global pandemic COVID-19 that the Industrial sector is suffering, TAIM WESER continues to develop tailor made solutions in its project portfolio.
The development of the petroleum coke handling package project to be installed at Gazprom Neft's Moscow refinery is one of the ongoing works of the company.
The project is included in the Advance Oil Refining Complex (AORC) modernization complex that Gazprom Neft is performing at its 13.1-million tons/year Moscow refinery.
TAIM WESER's scope of supply includes a conveying system with its ancillary equipment, storage silos and complex and automatized train loading station. The full scope is complying with the strict classification of Hazardous areas defined in the refinery and will follow the international as well as local standards.
The complete storage equipment has been designed for a continuous work 24 hours per day to support Gazprom Neft in the upgrade and modernization of the refinery, with the aim of reduce environmental impacts while increasing the output products in greatest demand.