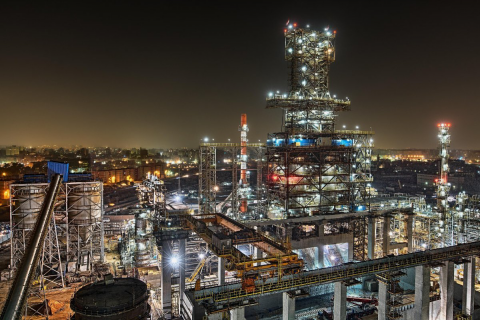 TAIM WESER takes part in Egyptian Refining Company (ERC) project in Mostorod Petroleum Complex (MPC), the largest refinery project in Egypt and one of Africa's largest ever project finance deals.
ERC Refinery Project in Mostorod, 20 km northeast of Cairo in Qalyoubia Governate, is the Egyptian private sector largest infrastructure with a production capacity of 4.7 million tons of refined products per year that include European-grade diesel and IATA worldwide specification jet fuel for use solely in Egypt's domestic market.
ERC's products will address Egypt's demand for petroleum products; they will reduce country's dependence on imported diesel and liquefied petroleum gas, will eliminate 96,000 tons of Egypt's sulphur emissions and will improve the quality of the national petrol supply.
In this mega project with more than USD 4 billion of foreign direct investment, TAIM WESER, through the EPC contractor GS E&C (South Korea), has supplied a tailor made integral solution consisting of a coker crane and the petroleum coke handling and truck loading system at the Delayed Coking Unit (DCU) process area of the refinery.
Scope of supply of TAIM WESER has included the design, manufacture and supply of a 27 ton capacity and 42 meters span coker bridge crane, equipped with a 11,5 m³ bucket-type clamshell, a receiving hopper plus integrated grizzly, a feeder breaker, a 500 tph belt conveying system, truck loading silos with telescopic chutes and slide gates, dust suppression systems and related ancillary equipment such as ventilation units, belt scales, electrical items as well as control & instrumentation systems.
With this supply, TAIM WESER has contributed to ERC project with a fully integrated petroleum coke handling solution from a single supplier, all the way from the output of the material from the coke drums at production area to its final shipment by trucks, avoiding issues and delays related to the interfaces along the whole material handling system.