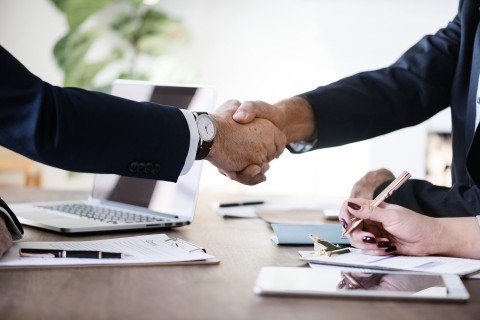 The Spanish company will promote the Bridgestone's Pipe Belt Conveyors Systems.
TAIM WESER S.A. (TW) signed a cooperation agreement with Bridgestone Industrial Limited (BSIL) for the technical and commercial promotion of the Bridgestone Pipe Conveyors system.
With this collaboration, TAIM WESER wants to enhance its conveying systems performance with the inclusion of the worldwide renowned Bridgestone's pipe conveyors within its materials handling scope of supply.
Bridgestone was the first company to introduce pipe conveyor belts to the transport systems of the main industries, steel mills, refineries, bulk terminals, being the only company that has the know-how in both the Pipe Conveyor Belt and the Pipe Conveyor System.
About TAIM WESER
TAIM WESER is a worldwide company specialized in the development and supply of tailor made solutions to meet today industry's challenges with tomorrow technologies, including i4.0 systems, virtual/augmented reality (VR/AR), remote access, data analytics, drones support as well as stockyard automation systems to improve the design and operation of machines and conveyors. 
TAIM WESER proudly announces the celebration of its 120-year anniversary of providing solutions in the fields of lifting and handling materials equipment.
Over the years, TAIM WESER has established itself as one of the world's leading companies with installations in more than 65 countries and continues to strengthen its global presence, positioning itself as a reliable key partner in developing solutions for its customers.
TAIM WESER's highly qualified technical team engages always to the development of the tailor made solutions, applying leading edge technology to fulfil each customer specifications.