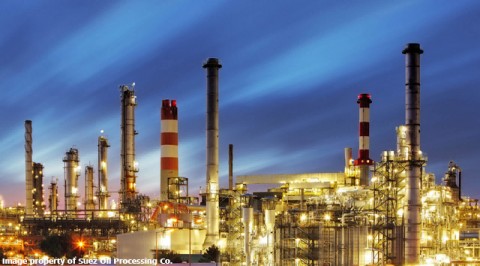 TAIM WESER has been selected for the supply of a new coke handling bridge crane to be installed at the Delayed Coking Unit (DCU) of the Suez Refinery, operated and owned by Suez Oil Processing Company (SOPC).
With the aim of improve overall energy efficiency of the refinery and increase productivity and environmental performance, SOPC decided to carry out the Coker Complex Rehabilitation Project of the Suez Refinery.
For the EPC supply of the Project, SOPC trusted in the company ENPPI, a renowned international leading provider of fully integrated engineering, procurement, construction supervision, and project management services for the petroleum, petrochemicals, power and other industries, and, in turn, ENPPI nominated Petrojet for the development of the Coker Bridge Crane package of the project.
Petrojet, one of the biggest full-service construction groups in MEA area and a major player in the Oil & Gas industry in Egypt, reached an agreement with TAIM WESER to carry out the design, manufacture and supply of a heavy duty TAIM WESER's coker crane, bridge type, with a loading capacity of 22,7 ton and 42 m span, designed to operate 24/7 in the extreme conditions existing in a refinery and, in this case, increased by the special atmospheric site conditions.
This new Project will reinforce the presence of TAIM WESER in the Egyptian Oil & Gas industry, for which the Company already supplied an Integrated Coke Handling Equipment (ICHE) solution that included a coker crane, the conveying system as well as a truck loading station within the recently inaugurated Egyptian Refining Company (ERC) project, in Mostorod refinery, one of the largest and sophisticated refineries in Egypt and Africa.